History of Photography
camera obscura
a darkened enclosure in which images of outside objects are projected through a small aperture or lens onto a facing surface
camera lucida
an optical device consisting of an attachment that enables an observer to view simultaneously the image and a drawing surface for sketching it
phantasmagoria
Illuminated by the Argand Oil Lamp, it was an advanced magic lantern that created rear-screen image projections of ghosts, skeletons, and celebrities in a semidarkened theatre. Special effects of lightning, thunder, and smoke enhanced the eerie atmosphere.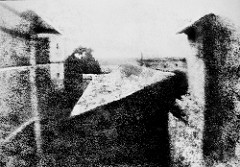 View from His Window at Le Gras – Joseph Nicephore Nipce
Heliograph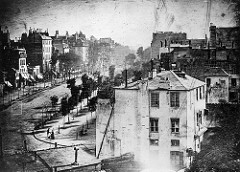 View of Boulevard du Temple – Louis Jacques Mande Daguerre
Daguerreotype
William Henry Fox Talbot
Latticed Window at Lacock Abbey 1835(Description on photo)
English inventor, produced a positive image on a paper negative in 1835. This was the first positive/negative process closest to what we do now with film. Multiple images could be made from the same negative.
Anna Atkins
botanist (1799 – 1871)
She was a botanist and was also the first woman photographer.
Hippolyte Bayard
invented the first direct positive process; first self-portrait. Self Portrait as a Drowned Man 1840
Carl Ferdinand Stelzner
Mother Alberts, The Family Vegetable Woman. Daguerreotype. Photography democratized portraiture by making it economically feasible for ordinary working people to have their likeness memorialized.
Théodore Maurisset
Fantasies: La Daguerreotypomanie. Hand-colored Lithograph
Henry Fitz, JR
Self-Portrait with Eyes Closed. Ninth plate daguerreotype.
John Plumbe, JR
Portrait of a Man Reading a Newspaper
Southworth & Hawes
Whole plate daguerreotype
Augustus Washington
Portrait of abolitionist John Brown, holding one hand up next to white flag. African American photographer.
Platt D. Babbitt
Tourists Viewing Niagra Falls from Prospect Point. Whole plate daguerreotype with applied color.
John Whipple
The Moon Quarter plate daguerreotype.
William Henry Fox Talbot
The Open Door. Broom against door jamb.
English inventor and pioneer in photography who published the first book illustrated with photographs (1800-1877)
David Octavius Hill and Roert Adamson
Lady Elizabeth Eastlake (Miss Rigby)
Lady sitting next to a table with figurines on it. White dress, eyes closed.
Philip H. Delamotte
Building Up the Colossi of Abbo Simbel.
Huge feet statues, construction site.
Thomas Sutton
Jersey, 1856. Calotype negative. Castle looking building.
Gustave Le Gray
The Sun at Zenith, Normandy 1855. Albumen print from paper negative.
Sunset over oceanlike water.
Charles Negre
Man standing on balcony of a building next to a gargoyle.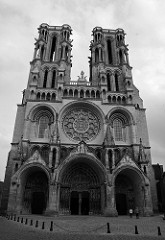 Henri Le Secq
Cathedral at Laon, France. Calotype. Twin towers, circular window.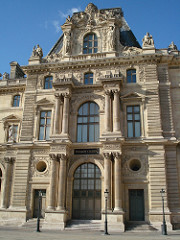 Edouard Baldus
Took a photo of shown image: The Louvre, Colbert Pavilion
Charles Marville
Took a photo of shown image: La Porte Rouge, Notre Dame de Paris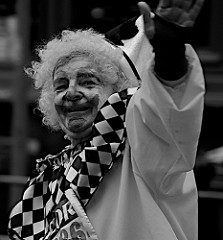 Andre-Adolphe-Eugene-Disderi
Photo of a clown in eight images together.
Albumen Print
Paul Legrand (Clown in White Face) 1860-1865
John E. Mayall
Death of Prince Albert Montage.
J. E. Whitney Studio, St. Paul, MN
Photograph of an Indian dressed man. Murderer ad.
Cut Nose, 1862
Mathew Brady Studio
Abraham Lincoln 1863
Andre-Adolphe-Eugene-Disderi
Supplicies (Louis Napoleon Album, Heads of Executed Men)
Nadar
Portrait of a woman in an aphgan thing.
1877
Antoine Samuel Adam-Salomon
Alphonse Karr from Galerie Contemporaine.
Back view of a balding man wearing mostly black
Napoleon Sarony
Adah Isaacs Menkin as Mazeppa 1866
Woman lying on side with hat
Antoine Claudet
Double Image : Portrait of Claudet Family 1855
George N. Barnard
Fire in the Ames Mills Oswego NY
Burning BARN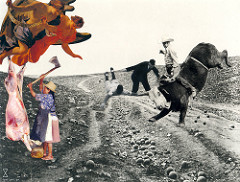 Roger Fenton
Photo minus all the edited crap in it.
The Valley of the Shadow of Death
was a pioneering British photographer, one of the first war photographers; he photographed the Crimean war
Felice Beato
Interior of Fort Taku in North China Immediately after Capture.
Ladders Dead bodies scattered on ground.
Alexander Gardner
Rocks, guy dead on ground, rifle propped on rocks.
"Death of a Rebel Sharp Shooter"
-this photo was slightly manipulated for composition
-photographed Civil War, Lincoln
-Scottish
John Reekie
A Burial Party, Cold Harbor, VA
Black guy sitting next to pile of skulls.
Timothy H. O'Sullivan
A Harvest of Death, Gettysburg, PA
Dead bodies scattered in a field.
Andrew J. Russell
Stone Wall, Rear of Fredericksburg
Ditch with Dead bodies and rifles lined up by each body.
William Bell
Gunshot Wound Middle Third of Left Femur.
Guy standing in shirt next to mirror with messed up looking thigh.
Lady Clementina Hawarden
Photographic Study. Girl along starry wallpaper
Lady Filmer
Untitled. Photos of portraits and flower and butterfly drawings.
Lewis Carroll
Irene MacDonald. Girl laying on her side in a rounded vignette in pillows and sheets
Oscar G Rejander
Two Ways of Life
Two sides of a photos, two men looking at opposite situations. nudes curtains classical looking
Richard Cockle Lucas
A Necromancer from studies of expression. Guy standing with walking stick against a tree wearing ratty clothes looking into distance
Henry Peach Robinson
Fading Away , Girl dying from disease in bed with two women and a man looking out window. Set up image.
started photography in 1852; became the leader of a so-called High Art movement which advocated beauty and artisitic effect no matter how it was obtained
Julia Margaret Cameron
Sir John Herchel- Crazy looking eyes, looks like old woman with babushka on.
One of the first photographers in the history of photography. Took portraits of close and famous friends and had very close portrait compositions that would only show upper torso or head. used natural light really well with her portraits
Dr. Hugh Welch Diamond
Mental Patient. Self-Explainatory.
Dr. Thomas John Barnardo
NO. 27 Once a Little Vagrant Cards
Maxime Du Camp
Egyptian thing. The Colossus of Abu-Simbel.
John Beasly Greene
Bank of Nile at Thebes. Bland Image of Water and a sprout of trees in one far area of the image.
Auguste Salzmann
Jerusalem. City, castle looking, landscape image
Francis Frith
The Sphinx and Great Pyramid Geezah. Egyptian things. Pyramid and Sphinx
Robert Macpherson
Horse and Chariot Statue.
Fratelli Alinari
ll Portico Degli Uffixi E II Palazzo.
View down small street.
Auguste- Rosalie Bisson
Ascension of Mont-Blanc. Rocks with a bunch of little figurines.
Philip H. Delamonte
Stuffed Animals and Ethographic Figures. Bull being pulled by the horns.
Robert Howlett
Big Ship. Leviathan.
Camille Silvy
River Scene Circular vignette
Samuel Bourne
The Viceroy's Elephants.
LaLa Deen Dayal
Water Palace Deeg
John Thomson
The Crawlers. Old woman holding small baby sitting in the street.
Thomas Annan
Close no. 31 Saltmarket. Alley view.
he photographed reality of industrial cities
Thomas M. Easterly
Na-che-ninga, Chief of the Iowas.
Native American with earings and such.
Andrew J. Russell
Trestle work
Carleton E. Watkins
El-Eachas or Three brothers
Three points off a mountain
Timothy O' Sullivan
Shoshone Falls, Idaho.
Waterfall
william henry jackson
The Mountain of the holy cross.
Eadweard J Muybridge
Clouds Rest, valley of the yosemite
Eadweard J Muybridge
Galloping horse. Series of running horse.
Thomas Eakins
Jesse Godley
walking man.
Eadweard Muybridge
Woman walking around with cloth
Etienne Jules Marey
Man Pole Vaulting
R. K. Albright
descending vesuvius. Complete circle vignette.
Emile Zola
The Universal Exposition. Eiffel Tower.
Paul Nadar
The art of living a hundred years.
three photos of two old men.
Levi L HILL
Landscape with Farmhouse
Fred Payne Clatworthly
Indian Chief, color. In sun, facing right.