US History Chapter 22
Anschluss
union of Austria and Germany
appeasement
attempt to satisfy a dictator by giving into his demands
blitzkrieg
"lightning war"
fascism
nationalistic, totalitarian mass movement
Holocaust
The massacre of millions of Jews and others the Nazis considered "lesser peoples"
internment
placement of people in detention camps
island hopping
Allied strategy for the defeat of Japan
kamikaze
Japanese suicide pilot
rationing
government limitations on the purchase of scarce goods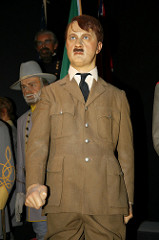 Adolf Hitler
Dictator of Germany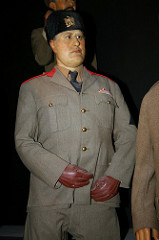 Benito Mussolini
Dictator of fascist Italy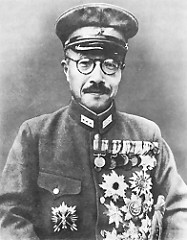 Hideki Tojo
military head of Japan
Joseph Stalin
Communist dictator of the Soviet Union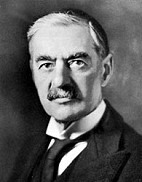 Neville Chamberlin
British champion of appeasement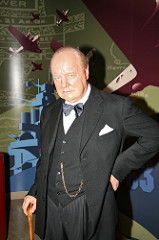 Winston Churchill
British Prime Minister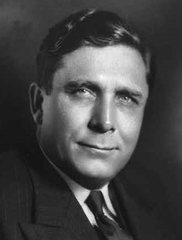 Wendell Willkie
Republican candidate for president in 1940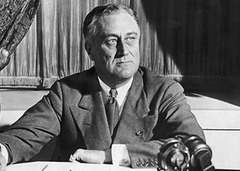 Franklin Roosevelt
U.S. president during most of World War II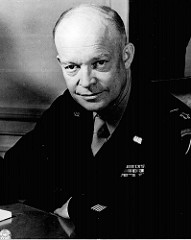 Dwight Eisenhower
Supreme Allied Commander in Europe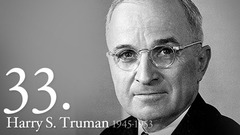 Harry Truman
U.S. President at the close of World War II
Lend-Lease Act
This act empowered the President to supply any Allied nation on almost any terms he wished
Atlantic Charter
Agreement between Churchill and Roosevelt listed their "common principles" and goals in the war effort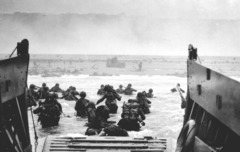 Normandy
Allied Expeditionary Force landed in this area of Northern France in 1944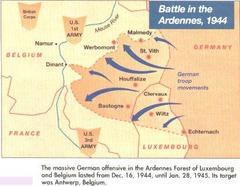 Battle of the Bulge
Winter battle when the Nazis counterattacked against the Allied invasion of Europe which almost stopped the advancement into Germany
Poland
Which country did German soldiers invade, begining World War II?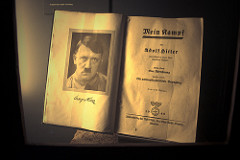 Mein Kampf
Hitler's book proposed:
1. eliminate all laws
2. end democracy in Germany
3. create a new German order
German occupation of Rhineland
First event to occur by the Germans
The German invastion of Poland
What sparked World War II?
Air combat over England
What type of warfare wasthe Battle of Britain?
Neutrality Act of 1939
Requirment that warring nations purchase weaponary from the United States on a cash basis and carry it on their own ships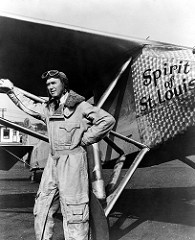 Charles Lindbergh
American hero who became a leading spokesman for isolationism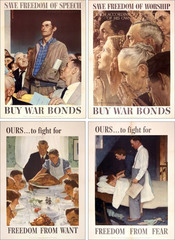 1. Freedom of Speech
2. Freedom of Worship
3. Freedom from Want
4. Freedom from Fear
Roosevelt's four freedoms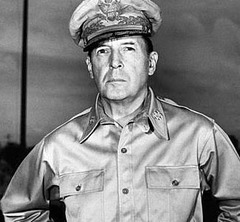 Douglas MacArthur
commander of the Allied forces in the Far East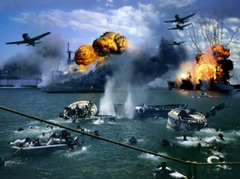 Attack on Pear Harbor by Japan
This event brought the US into World War II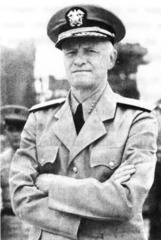 Chester Nimitz
American admiral commanding the U.S. forces at the Battle of Midway
1. National debt
2. Working Women
3. Taxes
Americans saw an increase in the following categories durng the war.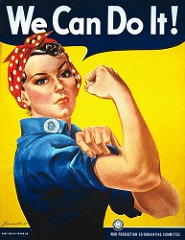 Rosie the Riveter
symbolized working women during World War II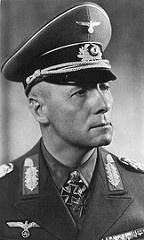 Erwin Rommel
Famous "Desert Fox"
North Africa
American forces fight the Germans here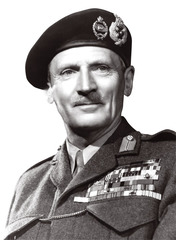 Bernard Montgomery
British Commander helped todefeat the Germans in North Africa
1. The force of tradtion returned America to an isolationist foreign policy
2. The resentment over war debts spurred the tendency toward isolationsim
3. The Great Depression kept the focus on domestic rather than international concerns.
4. Many Americans did not think the US was threatened or had any compelling national interest in the affairs occruing in Europe or Asia
Why did the US stay out of the war for so long?
1. The Japanese did not succeed in sinking the American aircraft carries because they were on manuevers and not present in the harbor at the time of the attack.
2. Following during the war, air craft carries proved to be the decisive factor in allowing the US to achieve superiority.
3. The Japanese attack united the American nation in their desire to enter and win the war. This was evident when a leading Japanese officer said they had awakened a "sleeping giant"
Why was the Japanese attack on Pearl Harbor a failure?