US History Chapter 24
Joseph Stalin
Soviet Union dictator who focused on creating a communist state.
totalitarianism
a government with complete control over its citizens and puts down all opposition. Everything is done for the state.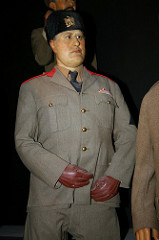 Benito Mussolini
Fascist dictator who created a totalitarian state in Italy
Fascism
political system based on strong, centralized govt. led by a dictator (extreme nationalism)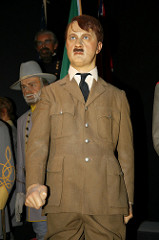 Adolf Hitler
Nazi dictator of Germany
Nazism
combined extreme nationalism, racism, and expansion
Neutrality Acts
passed by Congress to ban the sale of arms or loans to nations at war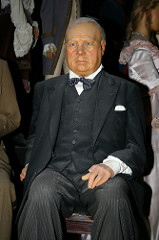 Neville Chamberlain
British prime minister who signed the Munich Pact. Appeased Hitler.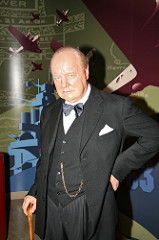 Winston Churchill
British prime minister during WWII who disagreed with Munich Pact and called it an appeasement
appeasement
trying to pacify an aggressor in order to keep peace
Non-Aggression Pact
an agreement not to fight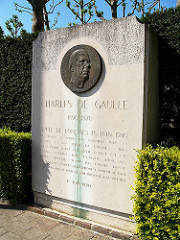 Charles de Gaulle
French general who set up a French government in exile in England promising to free France from the Nazis
Royal Air Force- (RAF)
British air force
Battle of Britain
The air war between the British air force and the Germans
The Holocaust
the systematic murder of over 11 million Jews and other Europeans
Kristallnacht- "crystal night"
or "night of broken glass" was the night of Nov. 9, 1938
when Nazis attacked Jews.
collectives
huge state-owned farms
Neutrality Acts
law congress passed to ban the sale of arms or loans to nations at war.