World History – Chapter 8 – Section 2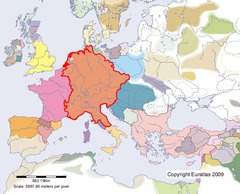 Holy Roman Empire
Ruled vast lands from Germany to Italy. Developed during the Early Middle Ages and continued until its dissolution in 1806.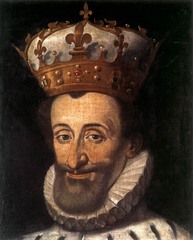 Henry IV
crowned King of Germany in 1054, later also became Holy Roman Emperor.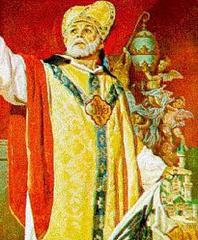 Pope Gregory VII
Pope in 1054, and there were conflicts between monarchs and the church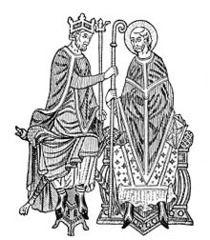 lay investiture
the right to appoint or "invest" in bishops by someone who is NOT a member of the clergy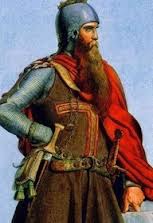 Frederick Barbarossa
A Holy Roman Emperor also called "Red Beard"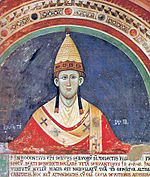 Pope Innocent III
a powerful pope who took office in 1198, and claimed supremacy over all other rulers.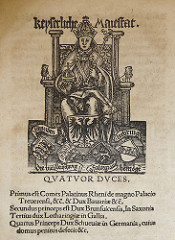 Describe the Holy Roman Empire.
Emperor had little real power over his vassals.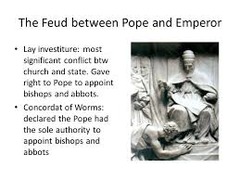 Describe the feud between the pope and the emperor.
Emperor claimed the right of lay investiture – the right to appoint or invest bishops; the pope said only the pope had the right to appoint high Church officials.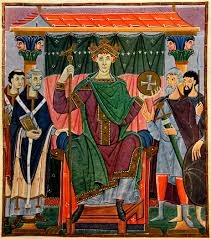 What obstacles did German emperors face in Italy?
The Lombard League and its alliance with the pope.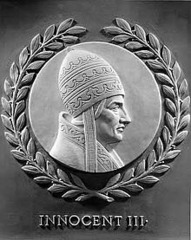 How did Innocent III embody the Church's political power?
He won out in his clashes with King John of England over appointing Bishops with Phillip of France over an annulment of a marriage. In both cases asserting the power of a pope over that of a monarch.